HURRICANE IDA RELIEF MISSION
Together, WE BROUGHT HOPE TO THOSE AFFECTED BY DISASTERS
We are dedicated to caring for and serving the needs of international and domestic communities devastated by natural disasters. Alongside our on-the-ground partners and volunteers, we support those affected with immediate needs such as food, generators and solar panels. Partner with us to continue assisting friends, families, children and the elderly affected by disasters.
We want to thank you for partnering with Creflo Dollar Global Missions and Attack Poverty to support our recent Hurricane Ida Relief project. Your generous financial donations and donations of food, baby supplies, toiletries and other necessities will meet the practical needs of the people in Louisiana. They've experienced hurricane after hurricane, year after year. You've expressed the love of God by sowing into their lives and by bringing Hope in Disaster. As we end this campaign, continue to pray with us for the people of Louisiana. Pray that every need will be met, and that the lives of every family and individual will be restored one hundred-fold in the name of Jesus!
Get involved in a variety of ways and become part of a team. All interested volunteers can report to World Changers Church Houston.
Text the keyword
"HOPECDM"

to

74483

to sow a seed to this disaster relief fund.
HOW YOUR PARTNERSHIP HAS IMPACTED FAMILIES IN PREVIOUS OUTREACHES
Hurricane Dorian Relief mission
Your support has helped us rebuild the beautiful Grand Bahamas and help those affected by this catastrophic disaster.
Australian Wildfires Rescue & Support
By partnering with us, you assisted us in aiding friends, families, children and elderly affected by this disaster.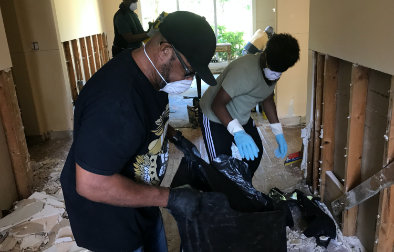 Hurricane Harvey Disaster Rescue
Our volunteers on the ground was able to assist victims of Hurricane Harvey in multiple ways because of your donations.