HURRICANE IDA RELIEF MISSION
Together, BRINGING HOPE TO THOSE AFFECTED BY DISASTERS
We are dedicated to caring for and serving the needs of international and domestic communities devastated by natural disasters. Alongside our on-the-ground partners and volunteers, we support those affected with immediate needs such as food, generators and solar panels. Partner with us to continue assisting friends, families, children and the elderly affected by disasters.
If you would like to be a part of this initiative, here are some ways you can reach out and be a helping hand to those affected.
We encourage all donated items to be delivered to:&nbsp
We encourage all donated items to be delivered to:
World Changers Church Houston, 7934 HWY 6 N Houston, TX 77095.
Non-Perishables
Canned Foods
Rice
Soup
Snack Bars
Bottled Water
Diapers
Baby Food
Formula
Baby Wipes
Rash Ointment
Shampoo/Conditioner
Soap
Toothbrushes/Paste
Deodorant
Lotion
Toilet Paper
Feminine Hygiene Products
Charcoal, Lighter Fluid
Flashlights, Batteries
Trash Bags, ZipLoc Bags
Goggles, Work Gloves
Tarps, Laundry Detergent
Hand Sanitizer
Thank you for partnering with us to feed and support these affected families as they do need your help.
The families are not currently in need of clothing

and your help with this above list will make a big difference in these families lives.
Get involved in a variety of ways and become part of a team. All interested volunteers can report to World Changers Church Houston.
Text the keyword
"HOPECDM"

to

74483

to sow a seed to this disaster relief fund.
HOW YOUR PARTNERSHIP HAS IMPACTED FAMILIES IN PREVIOUS OUTREACHES
Hurricane Dorian Relief mission
Your support has helped us rebuild the beautiful Grand Bahamas and help those affected by this catastrophic disaster.
Australian Wildfires Rescue & Support
By partnering with us, you assisted us in aiding friends, families, children and elderly affected by this disaster.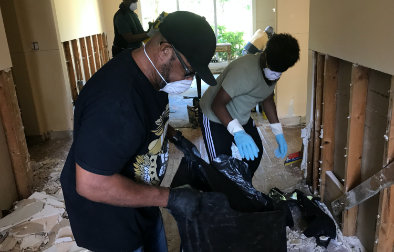 Hurricane Harvey Disaster Rescue
Our volunteers on the ground was able to assist victims of Hurricane Harvey in multiple ways because of your donations.