CALIFORNIA WILDFIRES RESCUE & SUPPORT
Join us In partnership to see hope restored
As a ministry we have partnered with
BABY2BABY

to see hope restored in the lives of children in need. Join us in our partnership to provide basic essentials to children who have lost everything in the wake of fires, tornadoes and hurricanes.

BABY2BABY

provides children living in poverty, ages 0-12 years, with diapers, clothing and all the basic necessities that every child deserves.
Follow the link below to purchase emergency supplies via the Baby2Baby Amazon Smile shopping list.
Text 'HOPECDM' and any amount
to 74483 (ex. HOPECDM 50)
HOW YOUR PARTNERSHIP HAS IMPACTED FAMILIES IN PREVIOUS OUTREACHES
Hurricane Dorian Relief mission
Your support has helped us rebuild the beautiful Grand Bahamas and help those affected by this catastrophic disaster.
Australian Wildfires Rescue & Support
By partnering with us, you assisted us in aiding friends, families, children and elderly affected by this disaster.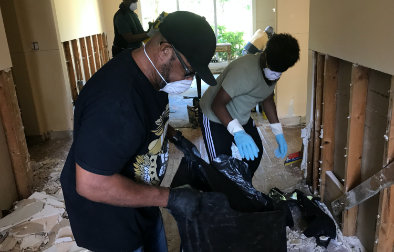 Hurricane Harvey Disaster Rescue
Our volunteers on the ground was able to assist victims of Hurricane Harvey in multiple ways because of your donations.