BRINGING HOPE TO THOSE AFFECTED BY Natural Disasters
GULF HURRICANE RELIEF Mission
Hurricane Laura left hundreds of thousands of people in need of housing, food and many other essentials. However, Creflo Dollar Global Missions, through World Changers Church-Houston, is bringing Hope in Disaster!
You can help people in Texas and Louisiana by purchasing items online from Amazon or a local grocery store like Walmart, and have them shipped or delivered to World Changers Church-Houston 7934 Hwy. 6 N. Houston, TX 77095
The need is great, so thank you for bringing Hope in Disaster through this critical relief effort.
Cleaning supplies (especially w/bleach), hygiene items (shampoo, conditioner, soap, tooth brushes, tooth paste, deodorant, lotion, toilet paper, feminine hygiene products), non perishable food (various can goods, beans, soup, rice, etc.), bottled water, tarps, zip lock and trash bags, masks, goggles, gloves, hand sanitizer, laundry soap, baby products (food, diapers, formula, wipes etc.) pet food and supplies.
Text 'HOPECDM' and any amount
to 74483 (ex. HOPECDM 50)
HOW YOUR PARTNERSHIP HAS IMPACTED FAMILIES IN PREVIOUS OUTREACHES
Hurricane Dorian Relief mission
Your support has helped us rebuild the beautiful Grand Bahamas and help those affected by this catastrophic disaster.
Australian Wildfires Rescue & Support
By partnering with us, you assisted us in aiding friends, families, children and elderly affected by this disaster.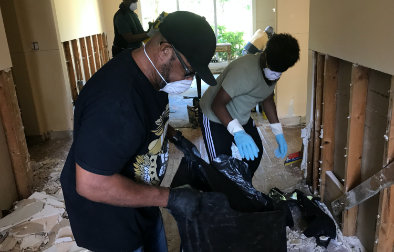 Hurricane Harvey Disaster Rescue
Our volunteers on the ground was able to assist victims of Hurricane Harvey in multiple ways because of your donations.